Income tax officer – SSC CGL 2023 will be conducted from 14 July to 27 July 2023. ITO is the Department of the Central Government of India that deals with Income Tax of the Central Board of Direct Taxes. The ITO is a post that is supposed to be respectful but apart from this, it also creates fear among the people. Especially for those who hide their income from the government and steal taxes. Whatever black money is seized by the ITO is used to run government institutions. If an individual, business or organization does not fill their ITR or fills the wrong ITR, the ITO has the right to raid it. Application for ITO did not release yet.
ITO Important links
Here are the important links related to ITO that candidates can use according to their situation.
SSC CGL Important Dates
Here is given all the important dates for SSC CGL.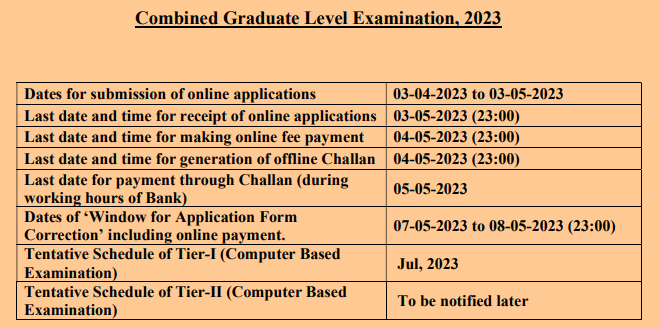 Duties of Income Tax Officer
ITO jobs include both fieldwork and desk work. The daily duty depends on the income tax department in which an ITO has been posted.
The main duty of an ITO is to access tax returns and report the possible dissimilarities in the returns filed by companies, individuals, etc.
There is a lot of income tax defaulter in the country. It is the duty of an ITO to find those defaulters and bring them into the eyes of the government so that they can pay the accurate income tax after showing their exact income.
Qualities to become Income Tax Officer
Candidates who want to become income tax officers should be brave, honest, and hardworking.
Apart from this, the candidate should also be tax-free. Because they may have to deal with high-profile people who can prove an officer to be wrong and imperial by using their status to protect themselves.
Eligibility Criteria Of Income Tax Officer
To become an ITO, you must have the following eligibilities. To become an ITO one has to crack the exam of SSC-CGL.
Education Qualification
To become an ITO, your graduation should be complete which is from any stream and from any university.
Age criteria
You should be 18 to 27 years of age to apply for the post of Income Tax Inspector by SSC-CGL exam.
Age relaxation criteria of Income tax officer
In this exam, only those in the Reserve category get Age Relaxation. Age relaxation criteria are given below.
Those belonging to schedule caste, schedule tribe, and PWD category get 10 years of age relaxation and OBC candidates get 3 years of relaxation.
How to become Income Tax Officer
Any graduate has to crack SSC-CGL exam to become an ITO. There are two phases in this exam, written examination, and interview, after which you also have to undergo physical fitness and medical fitness.
After passing the exam of SSC CGL or the Preliminary exam, Aspirants will be selected for the main examination. In the Preliminary exam, 100 questions are asked from General Intelligence & General Awareness with a duration of 2 hrs, and 100 questions are asked from Arithmetic with a duration of 2 hrs.
Main Examinations are also called final exams. this exam consists of two-stage that is first is a written exam and the second is a personality test or Interview. After completing the Interview, Aspirants will be posted as ITO.
Career Prospects Of Income Tax Officer
Income tax officer gets a lot of promotions during their tenure. All promotions are described below. The best officer of the batch can go up to the rank of Commissioner of Income Tax.
Rank list before becoming Commissioner of ITO is given below.
Income Tax Officer
Assistant Commissioner of Income Tax
Deputy Commissioner of Income Tax
Joint Commissioner of Income Tax
Additional Commissioner of Income Tax
Commissioner of Income Tax
Salary Of Income Tax Officer
According to the Seventh Pay Commission, the salary of an ITO is around 44,900 along with this, he is given perks and Allowance like
DA (Dearness Allowance) on Total Pay
TA (Transport Allowance )
House Rent Allowance
30 litres Petrol
Mobile Bill (limited)
Some allowances such as HRA Depend on the city in which you are working.
While an income tax officer's one-month average salary is around 60,000, including salary perks & allowances, and after deductions like NPS, the salary is around 55,000.
Read More
Career as IAS Officer
How to become Commercial Pilot?
Career as an Air Hostess
How to join Indian Railway?